Before there was a PEARL iZUMi, there was a man and a bike. He rode that bike 38 miles a day, every day. Not for exercise or for the fun of it, but to deliver 90 pounds of clothing to his customers in a neighboring village. The year: 1950. The man's name: Kinji Shimizu. And in fourteen short years, he'd go from lugging clothing on a bike to redefining what every cyclist wore on them.
In 1964, one of Kinji's sons, Hiro, raced for the Japanese national team at the Asian Cycling Championships. The team ordered its usual fourteen cotton kits. And a special fifteenth. After the races, the team director filled a helmet with scraps of paper with each racer's name. As fate would have it, Hiro's name was pulled. He won the special jersey. It was made in Italy and 100% nylon. Unlike anything he'd ever seen before.
Later that year, Kinji created his first kit based on that made in Italy design. He used only the best materials he could find. Kinji continued pushing his concepts. He was endless in his endeavors, constantly researching new fabrics and studying the body in motion. Over the next five decades, this obsessive approach led to innovation after innovation. Building the very foundation for everything we do today.
BIOVIZ

BioViz is a proprietary hi-visibility system designed to increase rider visibility for drivers by leveraging human biology. We employ a unique combination of fluorescent colors and strategically placed reflective elements that demand the viewer's attention. Our standards ensure riders are not only seen but seen with enough time for drivers to react safely, day or night.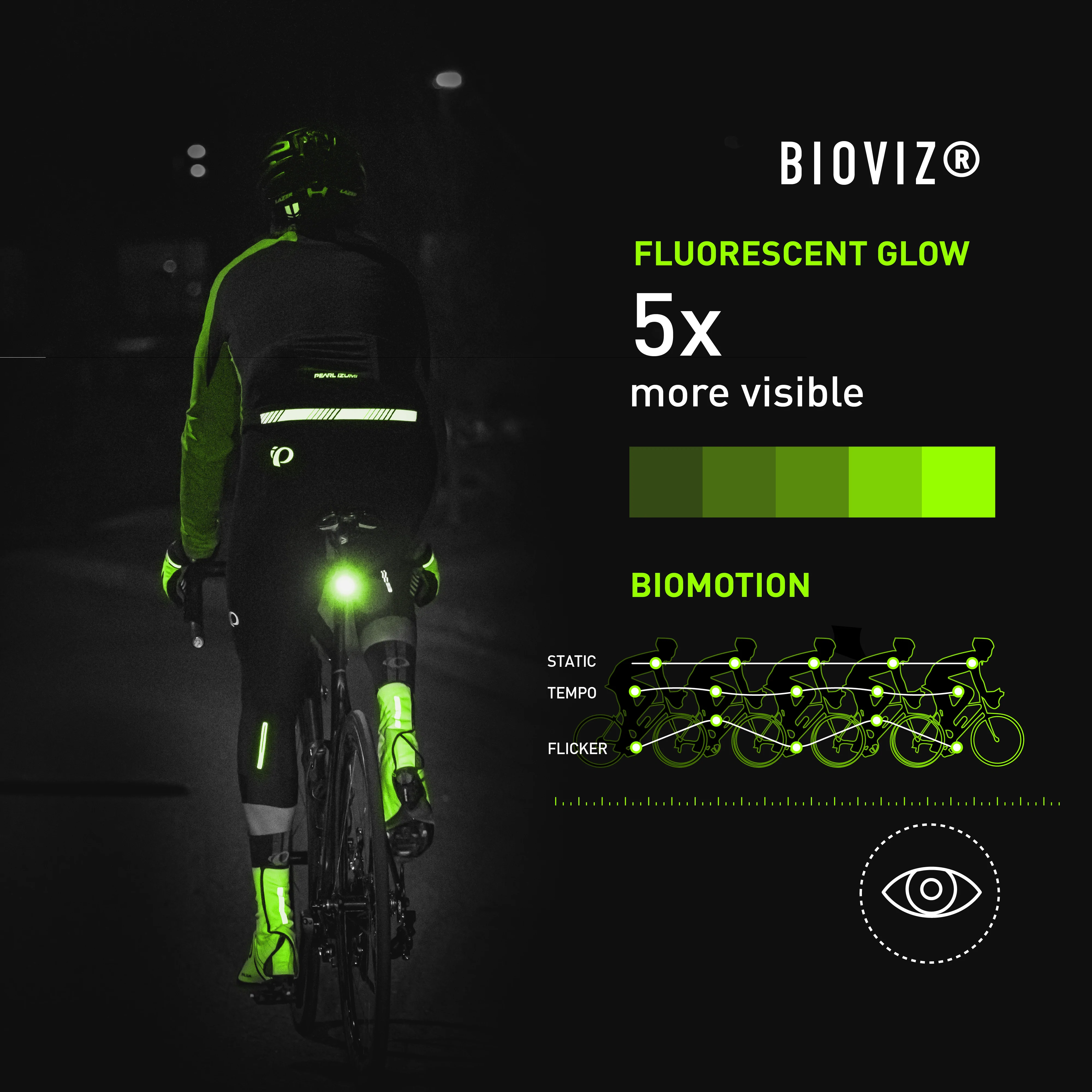 Chamois
In 1983, we made the first synthetic chamois and forever changed cycling apparel. Since then, we've been on a mission to continue innovating where it matters most. Our top-end chamois technology sets a new bar for performance-minded riders, and we apply the same thinking and quality standards to all price points because everyone should ride in comfort.
Wilt u klant bij ons worden?
We zouden u graag in ons team verwelkomen.
Vul onderstaande gegevens in en wij nemen contact met u op.