#1 MOUTHGUARD IN THE WOrLD
Since being awarded our first mouthguard patent in 1992, Shock Doctor has never stopped innovating the science of mouthguard technology. Today, many patents later, our complete line of mouthguards offers multi-layering, custom gel-fitting, lower profiles and lighter weight mouthguards with innovative designs that don't compromise protection while making it easier to breathe and speak.
We lead the world in mouthguard technology, and we tenaciously extend that lead every season. Countless professional, collegiate and amateur athletes gear up with Shock Doctor. It's all about being fearlessly intelligent.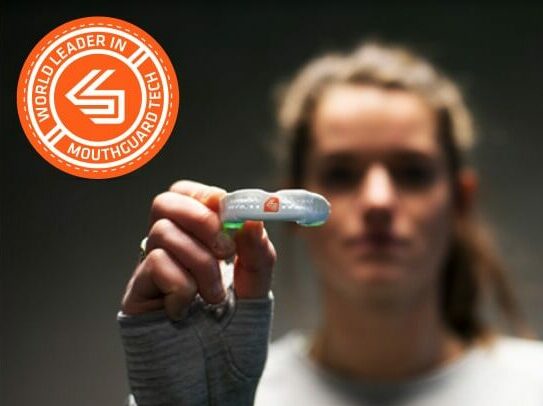 Worldleader in Mouthguards
Shock Doctor owns the most mouthguard patents in the world, with advanced protection technologies, groundbreaking performance features and sport-specific designs that cater to every kind of athlete. From the Gel-Fit liner and Max AirFlow breathing channel to InVent technology and Bio-Fit design, Shock Doctor continually pushes mouthguard innovation so every athlete can be confident they have the highest level of oral protection.

Mora™ Technology
Performance mouthguards that provide increased strength and performance are typically called MORA mouthguards. MORA stands for Mandibular Oral Repositioning Appliance.MORA technology provides optimum positioning and "bracing" of the lower jaw, neck and shoulders so that the muscles work more efficiently, thus conserving energy for the muscles controlling the arms and legs, which may increase strength. The MORA Performance Enhancement positions, when fitted and worn correctly, the lower jaw down and forward, creating a separation of the Condyle joint, which may increase strength and athletic performance. Shock Doctor has been the first to offer multiple MORA mouthguards since 2004.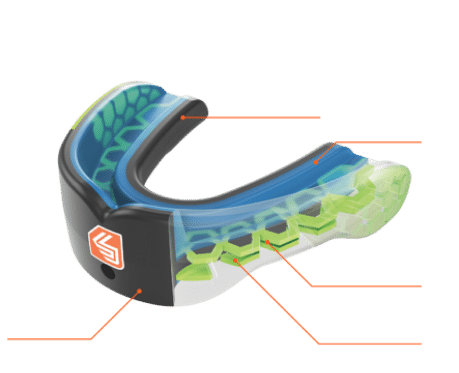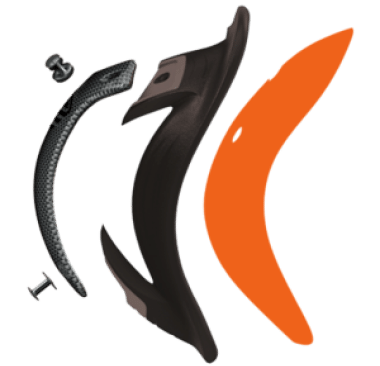 Cups & Support
Shock Doctor's array of advancements in cups and supporters have taken core protection to the next level. The AirCore cup has redefined the category thanks to game-changing three-layer fusion technology, while integrated supporters, briefs and shorts bring in the most advanced protection available.
download THE shock doctor workbook
Do you want to become our customer?
We'd love to welcome you in our team.
Please fill in the information below and we will get in touch with you.