Since 1876, we have been true to the game. We ignite the inner confidence that lives in athletes of all levels, across the globe, and enable them to play their best game. We protect the integrity of sport because of our passion for the will behind the work. Our heritage of quality products is what makes us stand out and you excel. Explore our journey to discover why we are an icon in sports and innovation.
Dr. James Naismith, the creator of basketball, asked A.G. Spalding to develop the world's first basketball.
 The official rules of the game later read:
"The ball made by A.G. Spalding & Bros. shall be the official ball."
The New powerhouse of Basketball
United Sports Brands Europe takes over the distribution for Spalding basketballs, recreational basketball backboards and systems and basketball accessories for the European key markets France, Spain and Portugal, Germany and Austria, Scandinavia and the UK. At the same time, we have the license to produce basketball textile and bags for the whole European market. In combination with the protection gear and SportMed products from the brands McDavid, KT Tape and Shock Doctor, we are able to fully cover the demand of any basketball player, club or institution.

Legacy Material
The Spalding exclusive Legacy™ ball provides the player with great moisture management technology. This technology enhances the dry and wet grip of the ball while maintaining durable performance. The Legacy™ ball was created with a specifically constructed carcass for a softer feel and deep channel design to optimize overall control. These exceptional features make the Legacy™ ball the ultimate professional and institutional indoor game ball.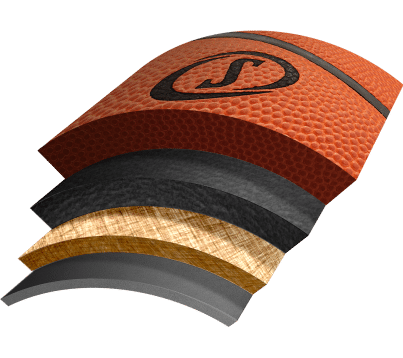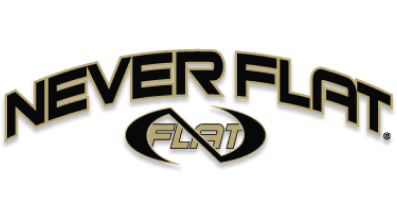 Neverflat
The Spalding Neverflat basketball holds air longer than traditional basketballs resulting in consistent rebound height.
• Exclusive patented NitroFlate© Technology
• Special valve prevents air seepage
• Excellent grip and ball control
Soft Grip Technology
The two layer sponge rubber design gives a soft grip, perfect game characteristics and a very long durability in category of outdoor balls.
download THE spalding workbook
Do you want to become our customer?
We'd love to welcome you in our team.
Please fill in the information below and we will get in touch with you.